cplace - the modern application platform
Flexible and agile - customised solutions in record time
We use the cplace platform so that your application grows with your requirements. cplace is a modern, web-based low-code platform on which we develop customised software solutions for you in a short time and at low cost. For this purpose, cplace offers a rich and constantly growing construction kit with standard apps that can be expanded quickly and flexibly.
The strengths of cplace lie primarily in the areas of project and process management as well as planning and collaboration. In our projects, cplace has proven itself in various application domains: from project and process management to resource and portfolio management to maturity and risk management.
Typically, we realise the majority of the application functionality configuratively on the basis of the standard mechanisms of the cplace platform. If this construction kit is not sufficient, we use the low-code approach of cplace to develop more sophisticated functions and charts in a lightweight way. We implement new functions or visualisations as well as interfaces to existing systems with the help of JavaScript and Java as so-called pro-code. We are experts in all three development approaches and, based on our experience, know exactly when the step from no-code to low-code or even pro-code is necessary.
Application development with cplace
cplace supports different development approaches in order to optimally meet the respective individual requirements. These can be flexibly combined within the framework of a comprehensive RAD approach (Rapid Application Development).
No Code: In most cases, the majority of requirements can be covered without programming. Often 80% or more of a new application is created purely by configuring data models and dashboards. After a short training period, key users can also make enhancements to existing applications and "click" together additional fields or views, for example. A variety of standard widgets (e.g. tables, wikis, dashboards and charts) and best practice apps (e.g. for collaborative project management, project portfolio management, risk management and committee management) speed up implementation. Short feedback loops make it easy to be creative and test new ideas - sometimes even on-the-fly directly in the workshop.
Low Code: If functions are not included in the platform, they can often be developed and deployed straightforwardly using the JavaScript scripting language. This is especially useful for simple functions and validations, as well as for creating custom visualisations via charts. The lightweight low-code approach of cplace avoids complex and lengthy development and deployment processes and does not require a development environment. Technically experienced business users can thus adapt and further develop their application as needed with minimal communication overhead.
Pro Code: All the possibilities of cplace are also available via a Java API. This allows the entire functionality of cplace to be used for any complex business functionality and sophisticated integrations. This approach is particularly suitable for adding new functions to established, heavyweight business systems. It also allows the cplace platform itself to be extended, for example with new widgets and visualisations, which can then be incorporated into the cplace ecosystem via the shared source approach. The development of Pro Code requires methodological competence in software development and quality assurance as well as a deep understanding of the cplace platform.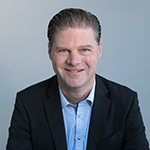 4Soft zeichnet sich durch umfangreiches Know-how und langjährige Erfahrung mit cplace aus. Das Unternehmen entwickelt optimale Lösungen für individuelle Anforderungen und hat dabei immer den Kunden mit seinen spezifischen Anforderungen im Blick. Die Zusammenarbeit mit 4Soft als Partner der ersten Stunde schätzen wir sehr.
Advantages and benefits
Risk minimisation through agility: cplace supports an agile development approach with rapid feedback. This allows technical managers to introduce and improve their ideas in short cycles. Unsuitable approaches are quickly recognised and sorted out.
Easy entry through No Code: Applications can be implemented without entry barriers and with minimal effort. Standard requirements need no development, only configuration.
Flexibility through low code: If the existing configuration options are not sufficient, new functions and charts can be brought in quickly and without much effort.
Governance by replacing shadow IT: cplace is ideally suited as an "Excel hoover" to replace the "shadow IT" consisting of various Excel files and Access databases that exists in many companies with centrally operated, multi-user-capable web applications.
Future-proofing through shared source: Customers benefit from the contributions of all participants in the cplace ecosystem - manufacturers, customers and partners. The ever-growing collection of widgets and apps continuously increases the value of the platform.
Cost and time savings through accelerated development: By leveraging the powerful features of the cplace toolbox via the no-code or low-code approach, many apps can be developed in a fraction of the time that traditional development would take.
Our services
We are a full-service provider for cplace development projects with proven cplace experience and methodology. We understand your needs and are a reliable partner in all phases of your project:
Ideation of novel solutions: We work with you to develop novel solutions that optimally support your business processes and give you a competitive edge. We advise you independently and without prejudice as to whether and to what extent cplace can play a role in this.

Requirements analysis and prototyping: ** We analyse your requirements together with your users and other stakeholders, map them agilely in prototypes and take the resulting feedback into account.

Solution conception and architecture design: We structure larger cplace applications and develop concepts for integration into your application landscape and operations.

Application development and system integration: We develop high-quality, reliable applications based on the cplace platform in agile projects.

Support for operation and further development: After going live, we are available as a reliable partner for the further development and maintenance of cplace systems.
Our experience - your advantage
We are a "partner of the first hour" of collaboration Factory AG and have been implementing projects with cplace since the beginning of 2015. Currently, more than 15 of our employees have project experience with cplace in various roles (e.g. project manager, analyst, architect, developer).
Through our involvement in the cplace platform, we are very close to all innovations and know all the technical details. As innovation drivers, we have developed components for the collaboration Factory for the cplace Platform Core, for example for generating presentation graphics. In addition, we also regularly build prototypes and additional components independently of this in order to introduce new features into the platform. One example is our cplace mobile extension, which makes cplace functions usable on iOS and Android.
In our projects for large industrial companies (especially the German automotive OEMs), we have developed and successfully handed over a number of customised, mission-critical enterprise software systems, including for procurement planning, product maturity management and strategic project portfolio management.
To map the requirements, we used all the possibilities of the cplace platform, from no-code configuration and the implementation of low-code functions to the development and application integration of pro-code applications. In the process, we developed a series of individual widgets and charts to realise efficient visualisations and novel operating concepts. In addition, reusable cplace apps were created for special use cases such as portfolio management and committee management.
Bildnachweis Titel: © zhu difeng, Adobe Stock